The Ocean Star Project
An initiative of the OCS Advisory Board
---
The Ocean Star Offshore Oil Rig & Museum, located in Galveston, Texas, is a museum dedicated to the offshore oil and gas industry. The OCSAB developed a video and kiosk for the museum to share the role of the Land Profession Offshore.
The OCS Advisory Board (OCSAB) took on a challenge to share with the public and our industry, the role of the Land Profession Offshore. In doing so, the objective was to share several aspects of the Landman Profession including; the role of men and women, onshore vs offshore, responsibilities, colleagues and counterparts.
The answer was to develop a video which addresses the above questions and concepts and to build a unique and special kiosk to present the video. Then came the question of where to place the kiosk.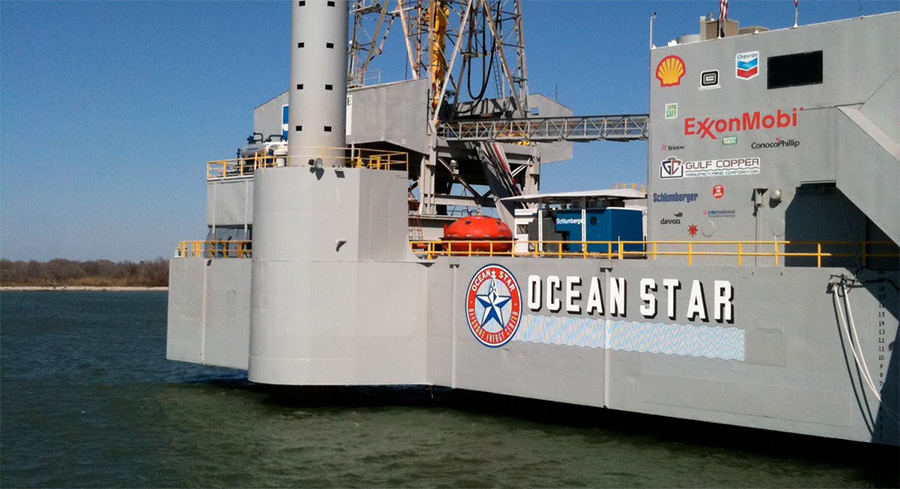 On April 20, 2012, the Ocean Star Offshore Rig Museum and Education Center (www.oceanstaroec.com) located in Galveston, Texas held is 15th Anniversary as a working offshore museum. It was also a special night, because there was a ribbon cutting ceremony for the initiation of the OCSAB Kiosk; and The Land Profession Offshore became a reality.
This initiative was a "Labor of Love" for our industry, profession and the OCSAB which took a year and a half to finalize.
In addition to the Ocean Star, this video is now seen at the Drake Museum Educational Unit (Titusville, PA), the Drake Mobile Energy Education Unit and is being utilized for Land Profession presentations at Universities and Oil and Gas Company internal websites.
You are encouraged to view our video on this website.
The OCSAB welcomes the sharing of this video The Land Profession Offshore to all whom may have an interest.
-
Thanks,
The OCS Advisory Board